I'm sure you all have heard of Captain Tom Moore, who raised money for NHS' battle against Covid19 by walking in his garden. His aim to raise £1000 is already turned £ 32million, which is absolutely amazing and unbelievable! As he turned to 100 years 30th April, I would like to congratulate him, Happy Birthday Man of Steel!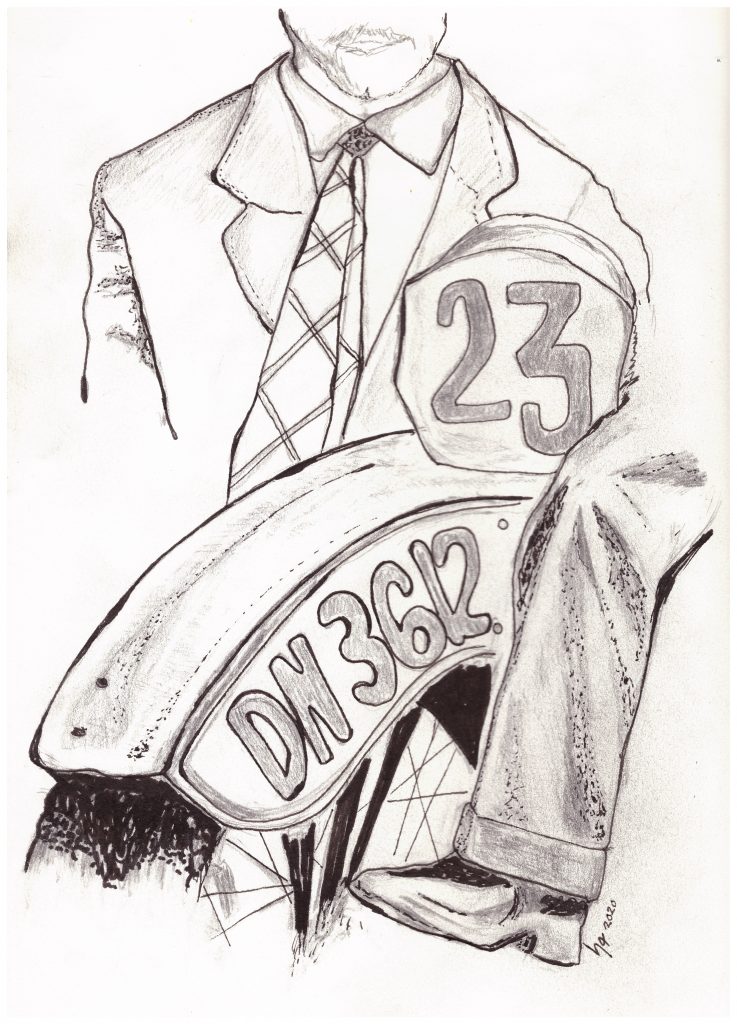 My inspiration to draw this piece of art derived from, when I first saw a picture of Captain Moore sitting on his motorbike and he poses with trophies in civilian clothing. I noticed his clothes were creased, and a fancy tie gave me an impression of a gentleman with brave and persistence character, which is why I named the work as Man of Steel. This art represents his gentleman soul and achievements he gained with his favourite hobby.
Pencil and Pitt Pens on 150g paper, A4.